If you're a Refurbisher, sooner or later you will need to switch to digital Windows licenses.
The alternative to digital, paper licenses, will soon run out. Using unreliable keys from suspect sources carries multiple risks and you will need to show your customers that you are installing legitimate licenses.
Today, legitimate Windows licenses can only be bought from Microsoft Authorized Refurbishers (MARs). MARs can now only buy digital licenses from Microsoft. Therefore, to maintain your refurbishing legitimacy, you will need to switch to digital.
First, let's go through the context – why you need to switch to digital Windows licenses, and how this situation came about. Then we will outline two options to switch to digital:
Option 1, switch to traditional MARs
Option 2, switch to SMART's Cloud-Based Solution for Microsoft digital Windows licenses
Traditional MARs involve complicated signups and technical setups. We recommend Option 2, switching to SMART. Switching to SMART is easy and requires no technical expertise.
Do you want to save time and skip to the easiest option? Skip to Option 2 to learn how to sign up to SMART
The End of Paper Licenses
When refurbishing a used PC, Refurbishers must wipe the operating system (OS) that was previously on the PC. After wiping the device, Refurbishers then install a new Microsoft operating system with a genuine Microsoft Office License for refurbished PCs.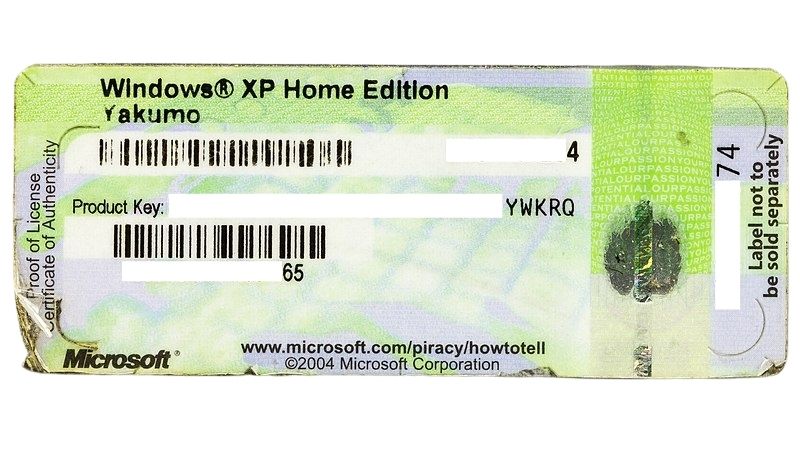 Prior to 2021, attaining Windows licenses was easy, if archaic. Refurbishers would buy a paper certificate of authentication (COA), which would provide a unique key to install an operating system onto the device. This process was relatively unchanged since the early 2000s. On the left is an old certificate for an old Windows XP license.
On the 30th of June 2021, Microsoft stopped selling paper Windows Licenses to all Refurbishers. Refurbishers can still use the keys that they still have. However, it will become increasingly difficult to buy legitimate Microsoft licenses as supplies deplete. Eventually, there will be no more paper OS Licenses left.
The End of Registered Refurbishers
Roughly simultaneous with the end of paper COAs, Microsoft ended the Microsoft Registered Refurbisher Program (RRP). Microsoft Registered Refurbishers were small and midsized Refurbishers who were authorized to install genuine Microsoft software on refurbished PCs.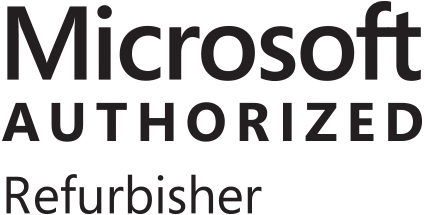 Microsoft Registered Refurbishers are now replaced with Microsoft Authorized Refurbishers (MARs). MARs tend to be larger businesses than Registered Refurbishers. As of 2022, there are only 72 MARs worldwide, whereas in 2020 there were over 1,700 Registered Refurbishers.
To buy a Microsoft OS License, smaller Refurbishers must become a Third Party Refurbisher (TPR) to install genuine Microsoft Windows software to refurbished PCs. A Third Party Refurbisher is approved by a MAR and authorized to buy a digital Windows license from them. Each MAR has different processes in place to register as a TPR and buy and inject keys.
For the rest of the article, we will go through how to switch to digital Windows licenses. There are two ways of doing this. The first option involves buying a license from traditional MARs, which requires a server and a lengthy set- up. SMART, the second option, requires no complicated equipment and allows you to inject keys within the hour.
Option 1: Buying from traditional MARs
Switching to buy Microsoft licenses from traditional MARS involves complicated setup processes for various applications and requires a spare server. The setup process can involve up to 9 steps. Each step that may be done by the MAR themselves is italicised:
Apply to become a Third Party Refurbisher (TPR)
Agree to TPR Terms and Conditions
Create an AAD (Azure Active Directory) account
Create factory floor key inventory (FFKI)
Add FFKI to workstation or server with minimum hardware requirements
Download and install the MDOS client
Log in to MDOS client FFKI account
Buy keys from MAR
Inject keys using the MARXpress tool
If you already know that you want a simpler process then you can skip to option 2, which is switching to SMART.
1. Apply to become a Third Party Refurbisher (TPR)
A rough replacement for small and medium-sized Refurbishers after the end of the Microsoft's Registered Refurbisher Program is to become a Third Party Refurbisher. A Third Party Refurbisher is authorized to buy Microsoft Licenses from a MAR and inject the licenses that it buys from the MAR into a second-hand device.
To become a Third Party Refurbisher, you must apply to the MAR. You will be vetted and approved at the MAR's leisure. Since all Refurbishers need to switch to digital Windows licenses, some MARs may have a backlog of Refurbishers they need to approve. Therefore, there may be wait times for approval.
2. Agree to TPR Terms and Conditions
Microsoft requires that any TPR that a MAR accepts must sign up to a set of Terms and Conditions. Having been approved to become a TPR, you would then need to wait to receive the terms and conditions at the MAR's leisure.
3. Create Azure Active Directory Account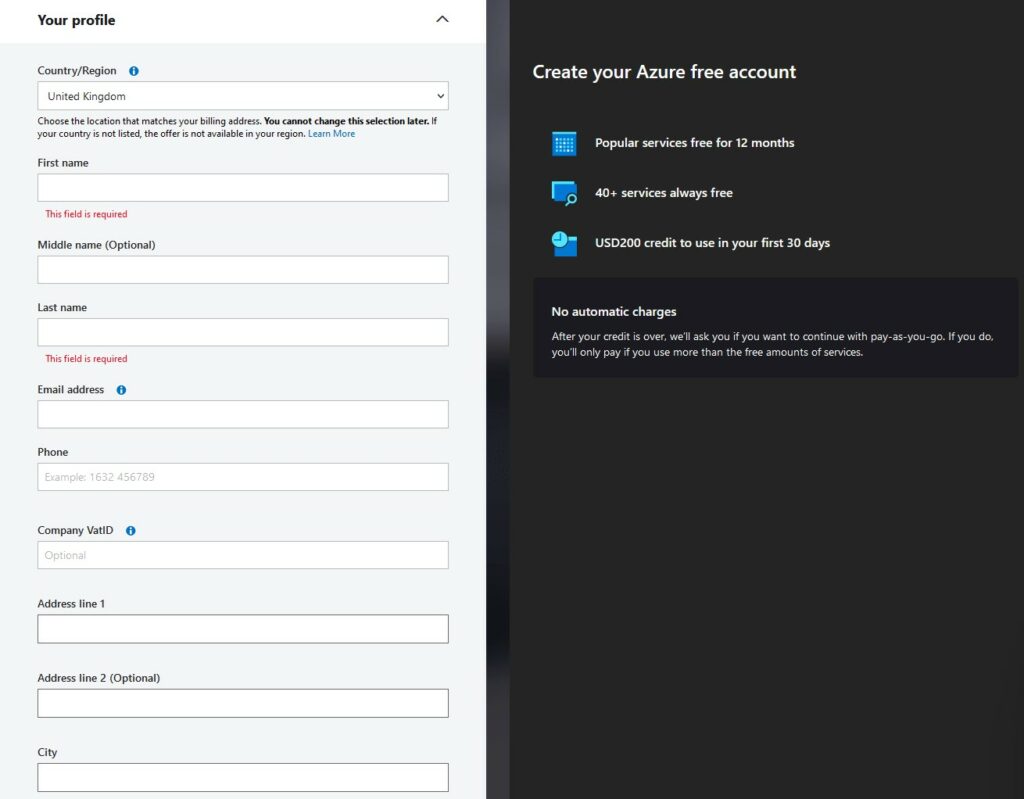 Once approved to become a TPR, the next step is to create an Azure Active Directory Account.
This step requires that you have at least Office 365; a basic version of Azure is free with Office 365.
4. Prepare a workstation or server with minimum hardware requirements
To inject Microsoft licenses, you will need a workstation or server to run software that will inject the license. The server commonly requires the following minimal specifications:
Be a physical or virtual machine
Windows 10 Pro, Windows 10 Enterprise LTSC or Windows Server 2016 and above
4th Gen Core-i5 and above or AMD equivalent
8GB Ram
128GB Storage
A modern Internet browser (if using LTSC or Server) like Microsoft Edge, Google Chrome, or Firefox
Internet access
This step requires that you invest in a spare server that can manage the keys.
5. Create Factory Floor Key Inventory
A Factory Floor makes amendments to the server so that it can store Microsoft licenses. To set up the factory floor, the MAR will commonly need to remotely access the server. Often, the server also require a whitelist of certain specified domains, local administrator permissions, complete Windows updates, no pending restarts, a static IP address, and a dual network.
This stage can often take around ninety minutes and requires that staff at the MAR are ready and able to set up the Factory Floor.
5. Download and install the MDOS client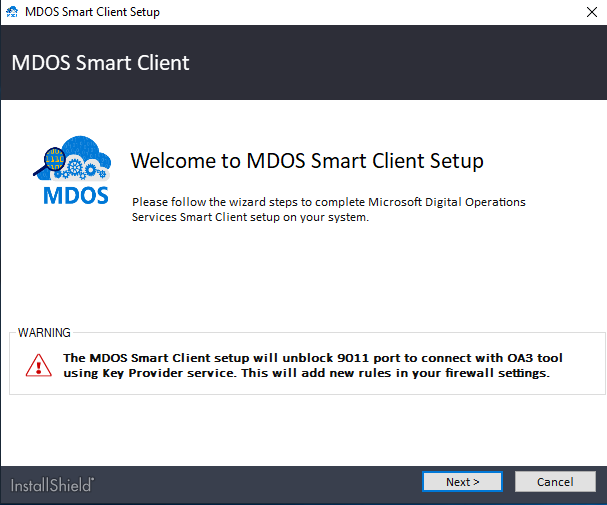 The MAR should then send details to download and install an MDOS client. MDOS is effectively the application on which the TPR can keep track of how many keys they have.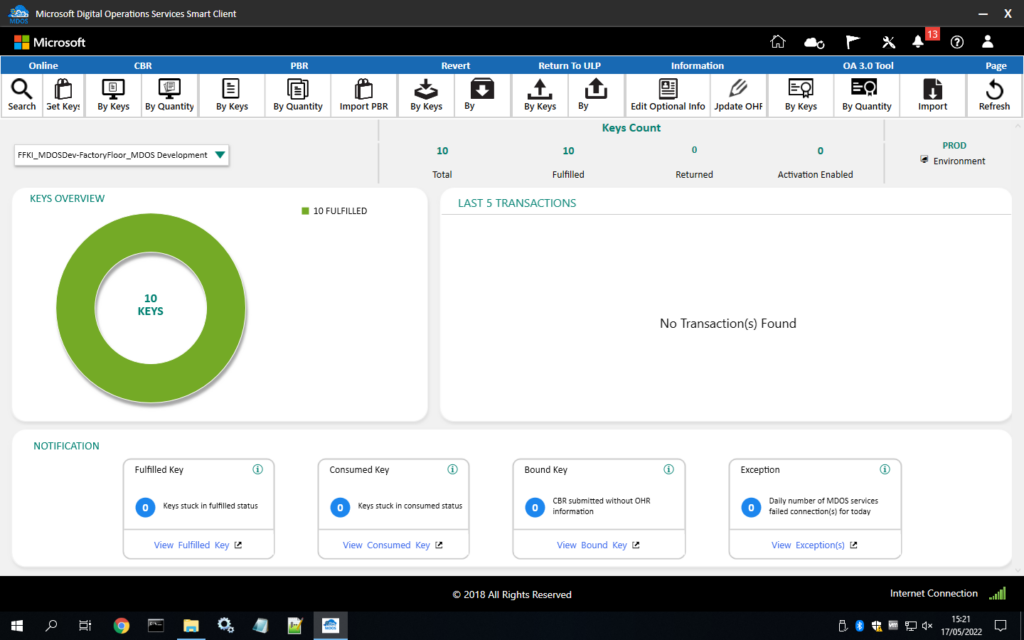 It can take up to twenty minutes to install MDOS onto the server. When injecting keys, you would need to manually run the app to check how many keys are left.
6. Buy keys from the MAR
Only at this stage can you buy keys from the Microsoft Authorized Refurbisher that added a Factory Floor to your server. The purchasing process is different for each MAR but is no more complicated than purchasing a paper Certificate of Authentication License. There may be an eCommerce site, but many MARs use a more manual system with email requests and invoices.
Usually, a MAR negotiates bespoke pricing for each Refurbisher based on purchase volume and size of the company.
7. Add MARXpress tool to the server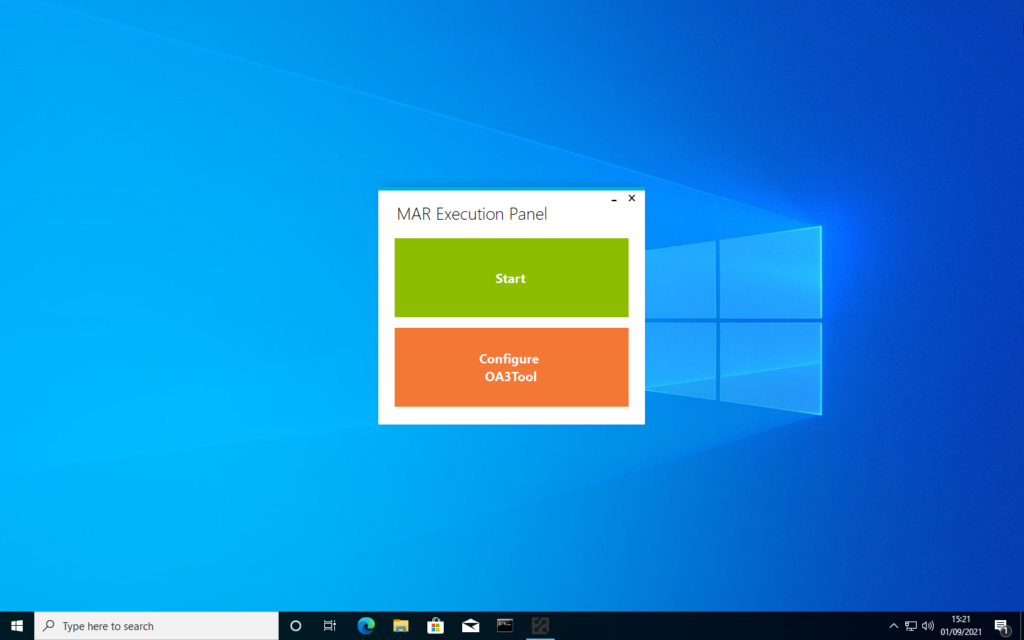 The final step prior to injecting keys is to add the MARXpress tool to the server. This involves a zip file which is extracted to the device. MARXpress is an application which runs the key injection and reporting process through the MDOS server.
8. Run MARXpress to install Microsoft License onto the device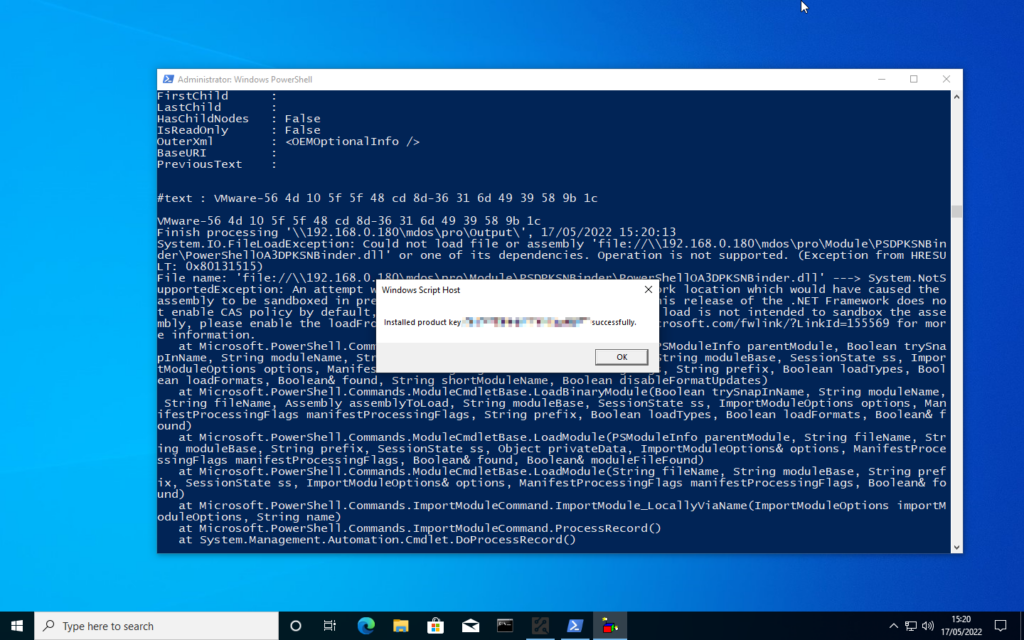 Only at this stage can you inject Microsoft Licenses onto the device. To do so, you run the MARXpress tool. MARXpress injects the license and then generates a report to Microsoft and the MAR from which the license was bought.
As long as the MDOS server is set up correctly and you have keys, the server will inject a license onto the refurbished PC. You repeat this process for subsequent key injections.
The injection process with traditional MARs involves a complex set-up, an available server, and for the server to run at each injection. Injecting licenses with SMART is different. When paper licenses ended, we recognised that the Refurbishing community needed new infrastructure to mimic and improve on the convenience of paper Certificates of Authentication.
SMART eliminates all the inconveniences of the complicated processes that traditional MARs use. Let's go through the simple signup process to switch to SMART.
Option 2: Switch to SMART
SMART is our Windows license injection tool for refurbished PCs. Refurbishers ourselves, we noticed the need for an easy way to inject Windows licenses digitally. The result was SMART, which in 2021 won the Microsoft Innovation Award.
To switch to digital Windows licenses with SMART there is no complex setup. You don't need a server or any technical expertise. All you need is access to the internet and a USB drive. SMART's setup consists of only three steps:
Sign up to SMART
Purchase keys
Inject keys
Let's go through SMART's easy setup process.
1. Sign up to SMART
At smartdpk.com/pricing you can sign up to SMART. You select your preferred plan and sign up. Pay As You Go is a free plan, which requires no commitment and no payment details. By signing up to SMART, you agree to the necessary terms and conditions to become a Third Party Refurbisher.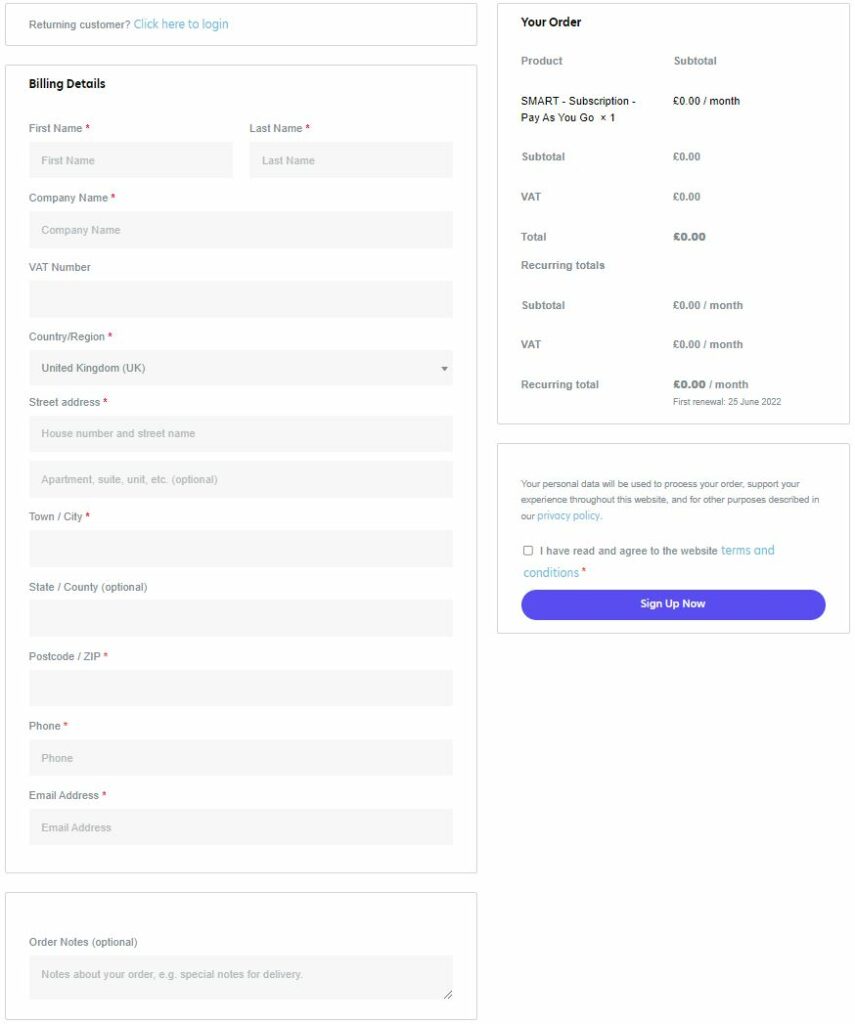 You will automatically receive a license.txt file by email, which is all that you need on your device to run the SMART client. Then you can download the SMART client, which easily self-installs.
There are no laborious MDOS set-ups. Our Cloud-Based system acts as a middleware between you and MDOS, which means we handle all that for you. Just download our client and you are ready to go.
2. Purchase keys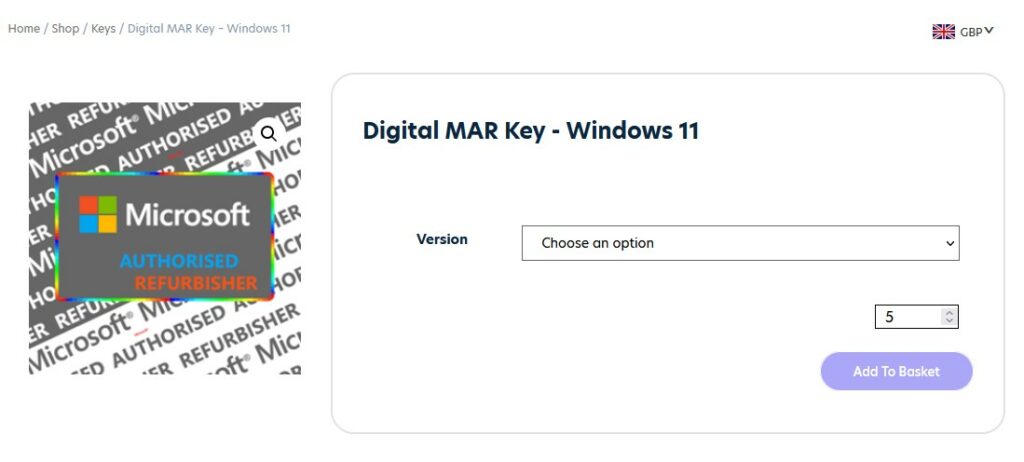 Once you have a SMART subscription, you can purchase keys from SMART. You can purchase licenses at smartdpk.com under "Keys" at the top navigation menu.
SMART's pricing is consistent according to your plan, and you purchase keys from our convenient eCommerce platform. Credit accounts and bank transfers are prone to delays and waits in high volumes. We integrated with Stripe to ensure that your keys are available as soon as you purchase them.
3. Inject keys
After just two steps, you are ready to inject keys. Add to a USB the SMART license and SMART client. Then, insert your USB stick into the machine that requires a digital product key, and press "Inject Product Key" on the SMART tool. SMART will inject the key onto the machine, and load Windows when the customer boots it up.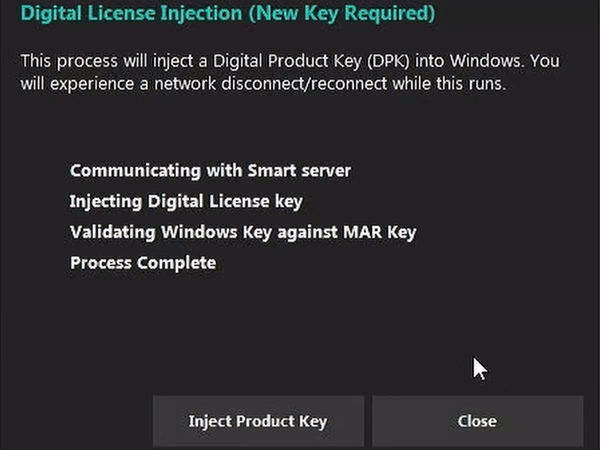 Switch to SMART
In just three steps you can switch to digital, with none of the complicated setup requirements of a traditional MAR. With a traditional MAR, you can expect to take your setup process to take more than 24 hours. With SMART, you can inject keys within the hour.
Convinced? You can Sign up to SMART risk-free with the Pay As You Go plan to quickly switch to digital Microsoft licenses.