We are delighted to announce that SMART has added additional features.
When we add new features, our priority is to help our customers save time, and provide better experiences for their own customers. Today, we launched two new features:
Automatic driver installation
Multiple Operating System languages
If you are an existing SMART customer, update your SMART client at app.smartdpk.com to ensure that you can access these features.
First, let's outline the driver checks feature that SMART had at launch. Then, we'll go through SMART driver installation. Finally, we'll discuss the multiple OS languages new feature.
Driver checks
At launch, SMART featured an automatic driver check which informed the user whether the device was missing drivers. Drivers are files that tell a piece of hardware how to function by communicating with a computer's operating system (OS). Windows drivers communicate with the Windows OS so that Windows works properly.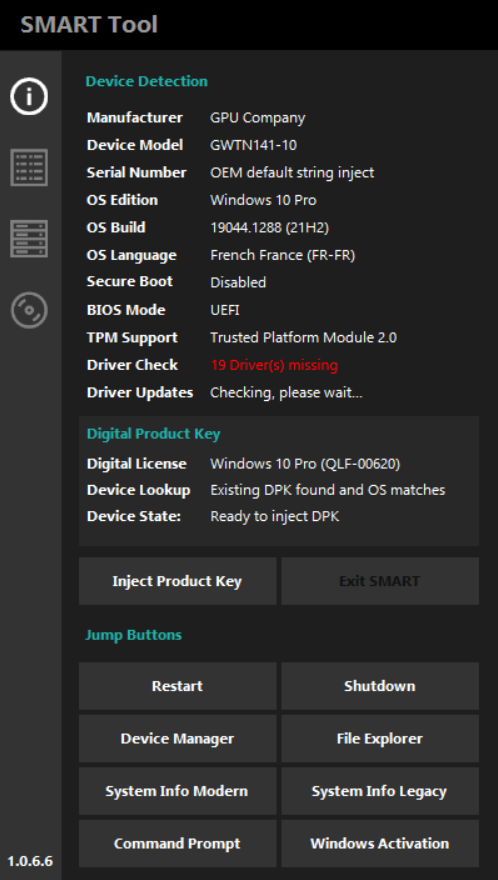 It is against Microsoft's terms of service to inject a Windows license to a device with missing drivers. You also wouldn't want to send a device with missing drivers to your customers. Devices which lack drivers won't work as they should, and therefore your customers will likely return the device after they find a fault.
SMART's automatic driver checks verify whether there are missing drivers so that you know that drivers are missing, and how many you need to install.
Previously, after finding missing drivers, you would need to close SMART and manually install the missing drivers. This could be a long process with manual installs. SMART's new driver installation feature quickens the driver install process significantly.
New feature #1 Driver Installation
SMART's new feature automatically installs drivers that are detected as missing. Take a look a the pictures below to see the process: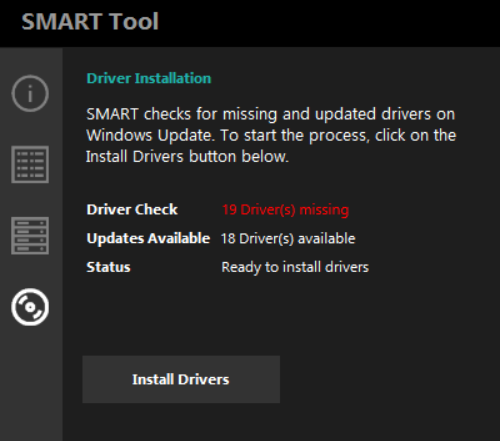 After detecting missing drivers, the SMART tool identifies drivers to install. Then, you can select 'Install Drivers' and SMART automatically installs missing drivers to the device. This shortens a process that could typically take an hour or longer, with multiple restarts, to less than five minutes.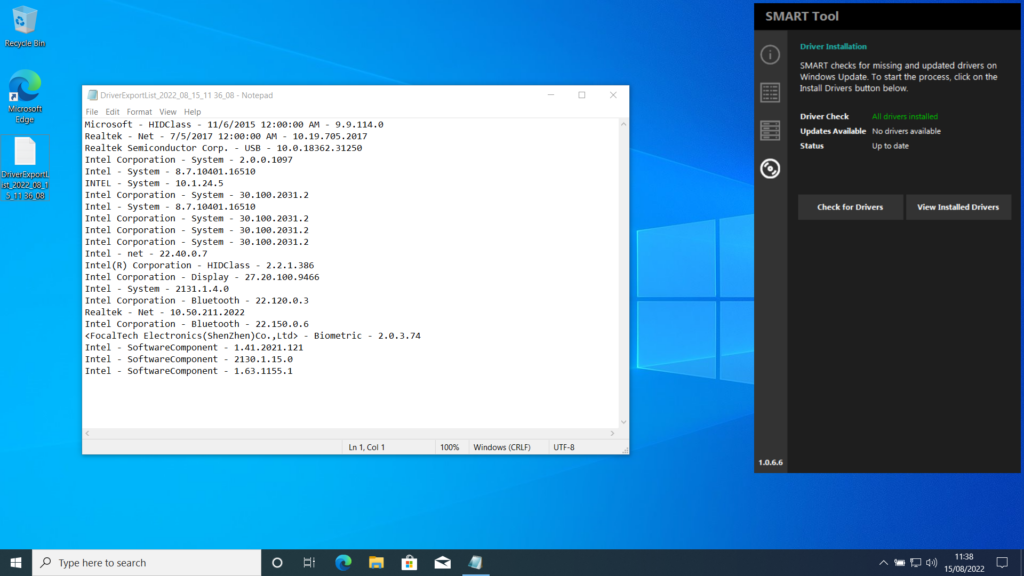 Upon installing drivers, you can view and export a breakdown of the drivers SMART has installed (shown above). This is particularly useful for improving your images. With a document that gives a detailed breakdown of the drivers that are missing on your image, you can know exactly which drivers you should add to the images you project onto your refurbished devices.
Subscription level for Driver Installation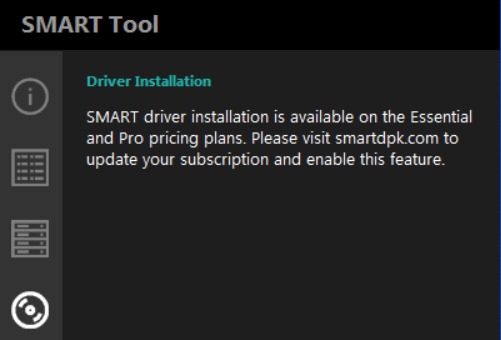 To use the SMART driver installation tool, you need to subscribe to the Essential or Pro plan. On these plans, in addition to access to driver installation, you can access keys at a discounted price of 5% and 10% respectively.
Currently, you can access both Essentials and Pro with a 1-month free trial. If you want to trial the driver check features, all you need to do is apply the free trial discount. For existing customers, we have sent out a free-trial coupon that you can use to access the trial. New customers can use the free trial immediately when they sign up.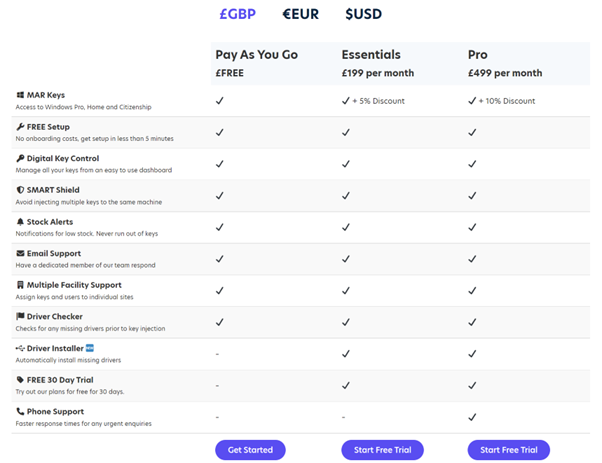 New feature #2 Multiple OS languages
SMART's second new feature ensures that SMART is compatible with additional languages. SMART is now compatible with the following Windows operating systems:
English British (International)
English US
Danish
Norwegian
Swedish
Finnish
French France
French Canada
Spanish Spain
Spanish Mexico
Italian
German
Portuguese Portugal
Portuguese Brazil
Estonian
Additional operating system languages ensure that SMART can be used in diverse contexts by refurbishers and end customers who use many languages. If you are selling to a French customer or refurbishing in Norway, you will want to be able to image the relevant Windows operating system onto your device.
SMART is now compatible with a significantly expanded number of operating system languages. The SMART tool detects and reports on the relevant language on the OS in the highlighted categories below: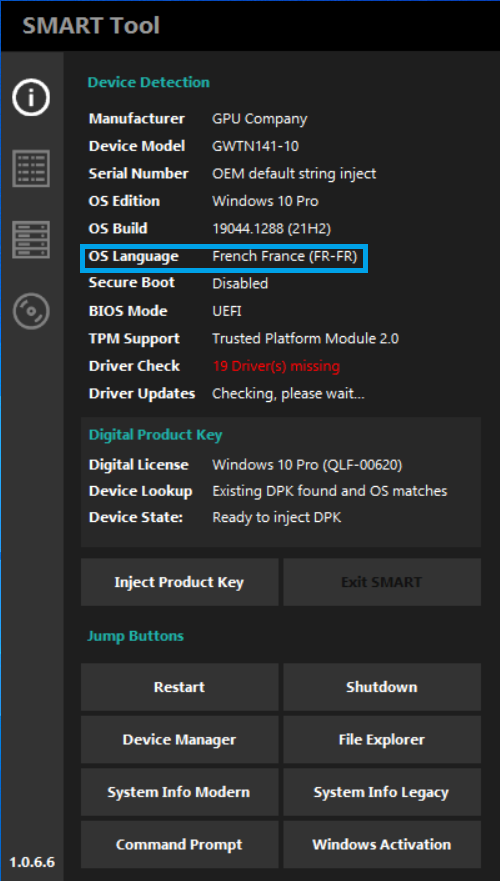 To access both of these new features, update your SMART client at app.smartdpk.com
Sign up for Essentials and Pro
You can now try a free upgrade to Essentials or Pro for one month. With these subscriptions, you gain a discount on keys and full access to automated driver installation.
Signup now so that you don't miss out!